Deepak Samson
CEO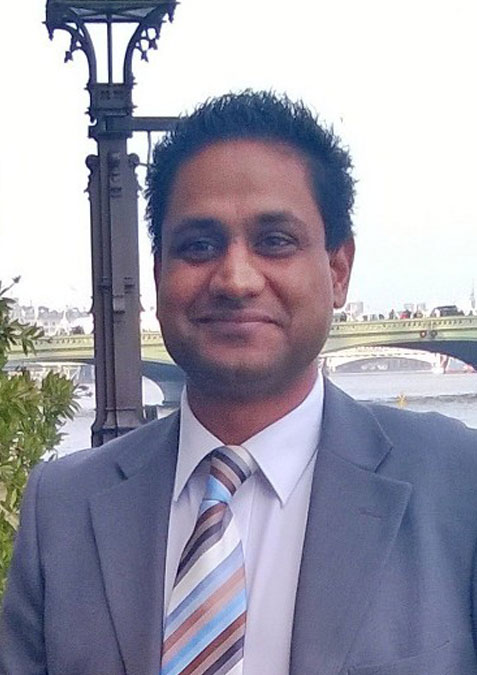 Deepak's passion to marry technology with care to offer a genuine solution to the pressing problems with care provision within Northern Ireland and the wider UK led him to start Connected Care Solutions. He comes with almost a decade of experience holding various management positions in Northern Ireland's Health Service.
He has an MSc in Health and Public Leadership and loves nothing more than to think (and act) outside the box; although Jazz and Theology are his first loves!!!
Louise Finlayson
CTO
Louise has over 15 years of experience working in web and software development. With a passion for usability and accessibility, she has published many papers on HCI and presented her findings at conferences all over the world.
Louise has a background in both health and technology. She has a BSc in BioMedical Science and an MSc in Information Technology, both from the University of Aberdeen, and is excited to be involved in a role where she can combine both these interests.
Outside of work, her interests are varied but you are most likely to find her curled up with her dog and a good book.
John Compton
Strategic Advisor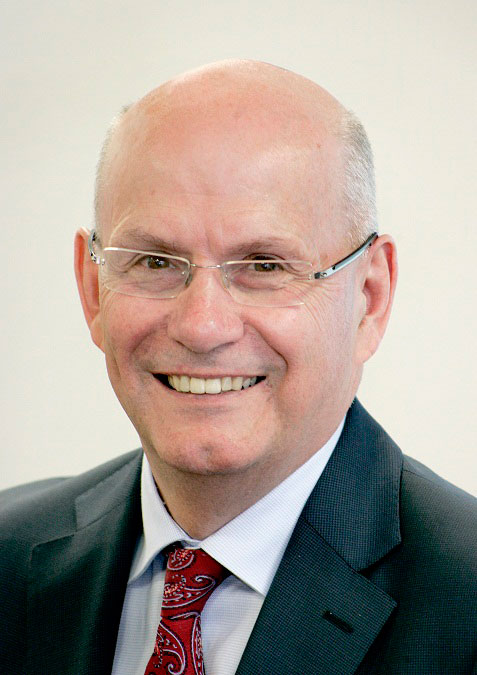 John comes with a wealth of experience in senior level positions in Healthcare, including as Chief Executive of Health Trusts and the Health and Social Care Board (HSCB).
He specialises in change management at a very strategic level and has led many transformational initiatives in Northern Ireland, including authoring Transforming Your Care – a comprehensive review to recommend and implement a major reshape in the delivery of health and social care in Northern Ireland.
A social worker by background, he has an MSc in Applied Social Studies and has been awarded Commander of the Order of the British Empire (CBE) in 2013, for services to Health & Social Care. What most people don't know is if it wasn't for the bloomin 90 miles an hour gale force winds, John would have finally reached the summit of Mont Blanc. He still plots of getting back up there!
Rebecca Mulcahy
Business Development Lead
Rebecca is currently completing her degree in Business Management, Innovation and Entrepreneurship with The Open University. She has a passion for social business, marketing and sustainability.
As soon as the sun comes out you'll find Rebecca outdoors on walks or sitting in the sun reading books!
David Rose
CFO
Shortly after qualifying (FCCA) David started his career in the technology space with Tandem Computers, after which he went on to co-found one of the very first digital-imaging software houses – Imagesolve. After a successful trade sale there he enjoyed FD positions in tech/software businesses: US-based FileNet Corp and then Staffware Group in the UK.
Since 2005, David has been working as a portfolio FD with several fast-growth tech start-ups, helping with strategy, financial planning, mentoring and support. David is an active member of The ScaleUp Group, and came onboard with the Ethel team in the summer of 2021.
He can be found most days walking the Zac the retriever with his wife Gill, and regularly at Watford Football club cheering on the Yellow Army with his sons and grandchildren.
Philip Kennedy
Logistics and Quality Assurance Officer
Philip Kennedy is a Logistics and Quality Assurance Officer whose interests are varied. A graduate of Computer Science at Queen's University of Belfast, he is eager to put his skills to the test and to thrive whilst doing so. Philip understands the importance of viewing systems from the side of a client and ensuring that their expectations are met. He is always willing to lend a hand and is open to new ideas. Technology and history, the new and the old, are interests that are carried outside of work.
Colm Donaghy
Strategic Advisor
Colm has extensive senior executive experience in the NHS and has been a Chief Executive for 15 years in various health organisations in Northern Ireland and in England. He has led three health and social care Trusts in Northern Ireland, the last of which had a staff of 22,000 and a budget of over £1 billion. In 2014 Colm then moved to Sussex to take up the position of Chief Executive of Sussex Partnership NHS Foundation Trust.
Colm has also led national initiatives in Northern Ireland including Protect Life, the Suicide Prevention Strategy for Northern Ireland and was also the Director General of the Co-Operation and Working Together (CAWT) the cross border programme which attracted substantial EU funding. However, for Colm it's all about family, enjoying a pint of Guinness and a game of golf in Donegal- not necessarily in that order!